Before & After School Provision
before school provision
The gates of Pix Brook Academy will be open every day from 7.45am until the start of school at 8.20am for pupils wishing to arrive early.
Extra-Curricular Clubs
Please find below the extra-curricular clubs that are on offer at Pix Brook Academy. Hopefully most pupils will choose to join us after school in one or more of the clubs on offer. Our expectation is that most pupils will choose to attend one homework club per week.
All school clubs to after school to finish at 4:00pm.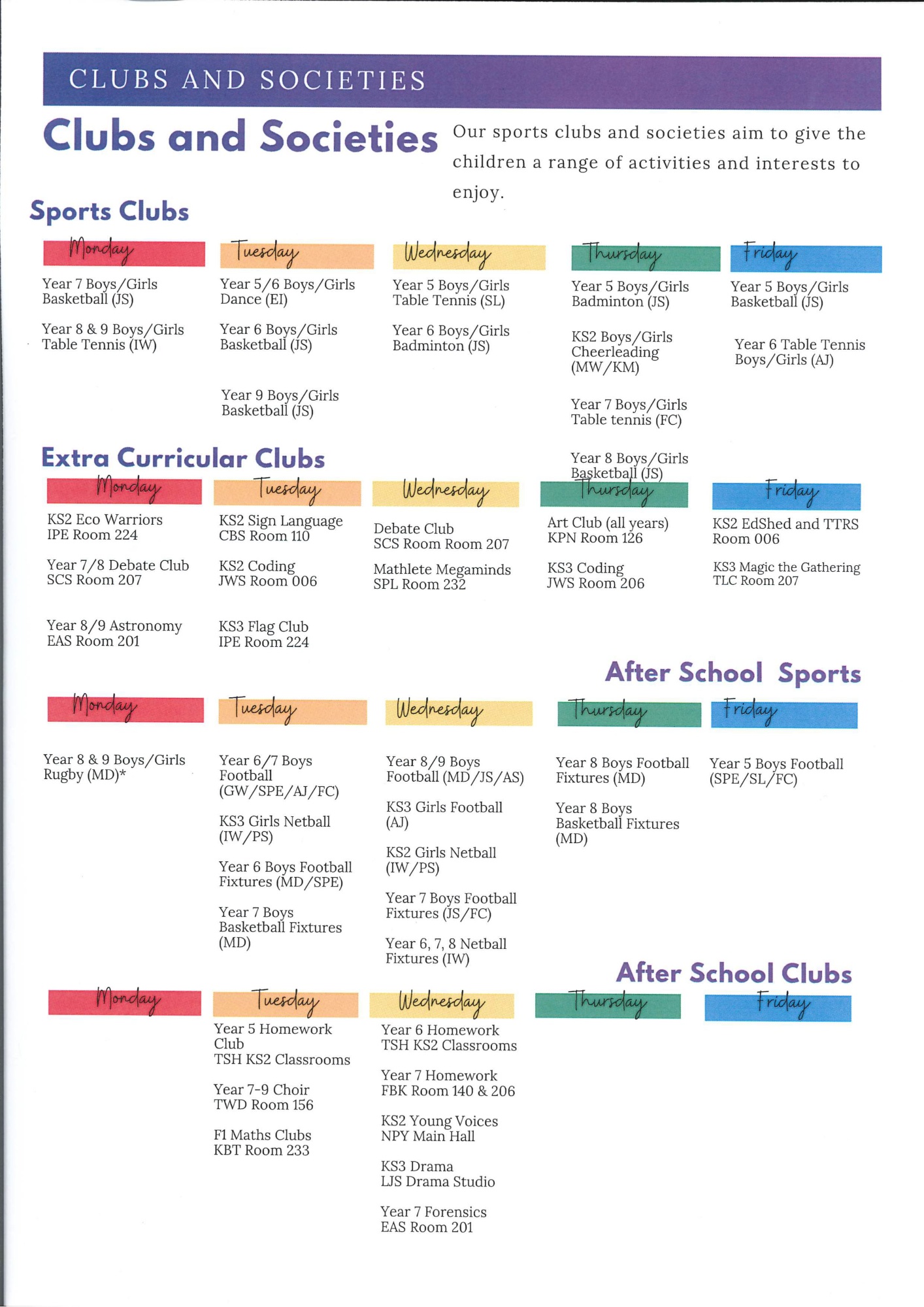 PBA Extra (After School Childcare Provision)
PBA Extra has been set up to help families balance work and other commitments, whilst providing children with opportunities to use all the facilities within the school study centre.
Provision runs from 3.05pm (end of school) until 6pm. Facilities in the Library include the use of Chromebooks, books, magazines, board games, DVDs and on-line programme catch-up e.g. CBBC iplayer. Spaces are limited and allocated on a first come, first served basis.
Realistically priced, the provision is accessible to all families, providing childcare by experienced and qualified staff. To access this provision a Registration Form should be completed and returned to the academy office. The non-refundable Annual Registration Fee of £20 will be added to the first invoice. Sibling Registration is £10. Please ask the academy office or see our website for a PBA Extra Registration Form.
The cost for PBA Extra is £7.00 and will be invoiced a week in arrears via ParentMail.
For further information please contact: pba-extra@bestacademies.org.uk
For pupil collection only ( this is not an information line ) - please use this number 07470326409
Please be aware we are not obliged or required to offer this service and do so solely to help busy parents and families. PBA Extra is operated on a not-for-profit basis.