PBA Governing Body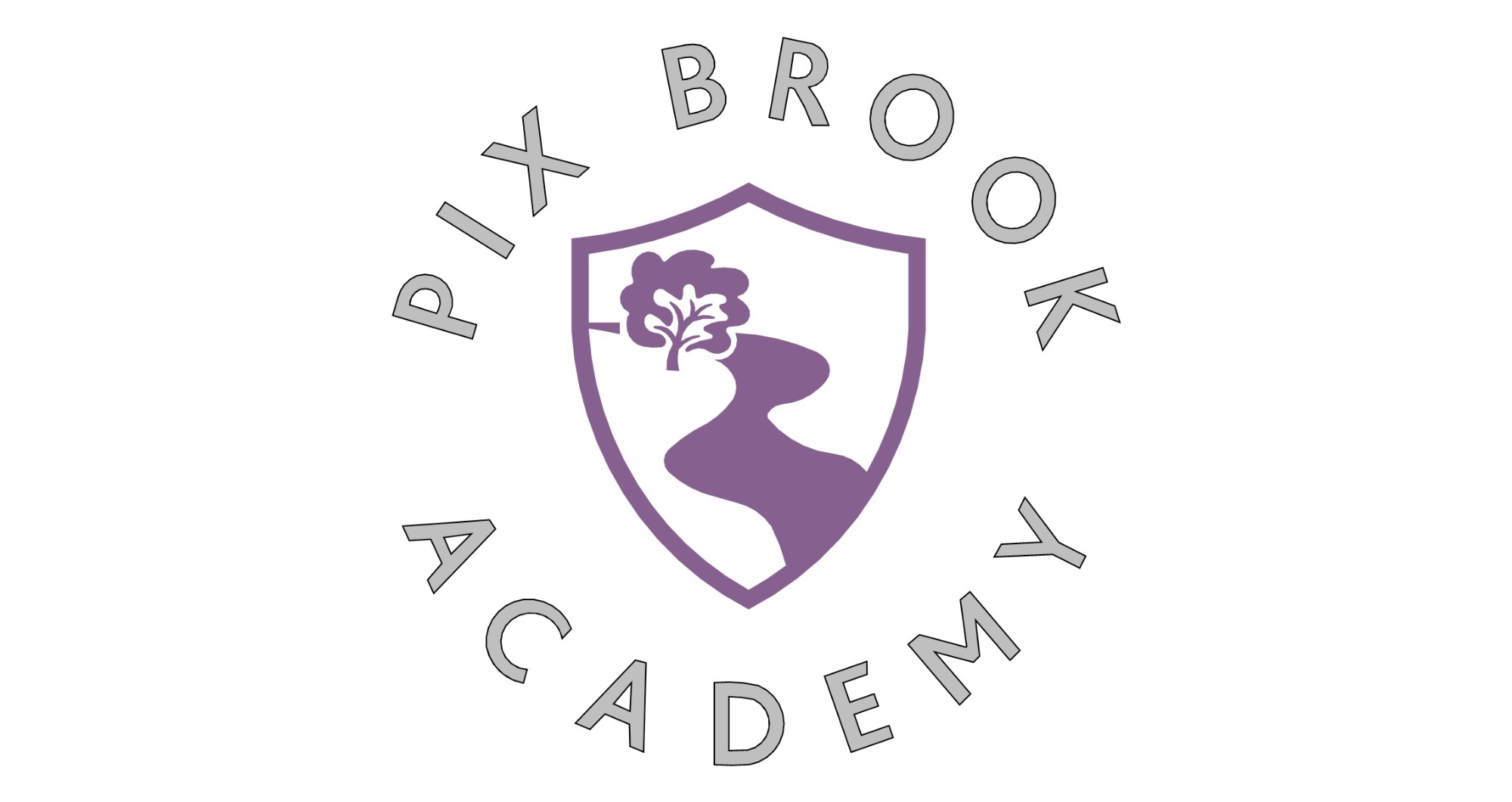 Governing body
Chair of Governors : christian turton
My daughter has attended Pix Brook since September 2021. I started my career in education as a Music Teacher in a large comprehensive school in South Bristol. From there I went on to become a Music Technology teacher at the elearning centre in Luton and became Deputy Head of centre. I went on to support schools across Luton with the use of technology to support learning and then in the change of the ICT curriculum into the Computing curriculum. My role when I left Luton was of senior teaching and learning consultant (ICT) and I was involved in several large scale initiatives whilst in my role such as the Building Schools for the Future programme and the adoption of over 4000 iPads across the LA in schools. I went on to work as an Apple Professional Learning Specialist supporting schools with their digital strategy and through CPD workshops across the UK, especially those going 1:1 where every student is given a device. After that I became co-director of London Connected Learning Centre, during this time I led on an international project to create a course on digital strategy and pedagogy taken by over 12,000 teachers. I am now Deputy Director of the Alban Teaching School Hub, overseeing the development of teachers at every level through professional development, based at Sandringham School where I also teach Music Technology. As part of my role I am also Primary Lead for Sandringham Computing Hub, part of the National Centre for Computing Education and I'm also an Online Safety Mark assessor and advisor
Contact- Sturton@bestacademies.org.uk
Steve Adams - principal
co opted Governor: Sue Howley MBE
I am an experienced governor with 32+ years experience and I was delighted to be awarded an MBE for voluntary services to education in the 2009 Queens Birthday Honours.
I am a governor at Fairfield Park Lower School where I was Chair of Governors (CoG) from 2007 for 10 years and resumed that role again last year. The school was awarded the prestigious NGA award for outstanding governance in a single school in 2017.
I am a governor at Vandyke Upper School and Shelton Lower. I have extensive experience in all phases of education and have been a CoG in several schools.
From May 2012 – 21, I was a designated National Leader of Governance (NLG). I have successfully supported a number of schools in Central Bedfordshire. I have been chair of a Regional Board for the Diocesan MAT with governance oversight of 4 ex CBC schools, 3 in Ofsted categories.
I have a very thorough understanding of education having previously been an Ofsted Inspector for 12 years, an External Advisor for Headteacher Performance Mgt and a governor trainer. I have been a member of the Central Bedfordshire Schools Forum, the Partnership Vision for Education Board and also was a member of the Central Bedfordshire Children's Safeguarding Board for over 5 years.
I have a background in HR with experience of strategic planning, recruitment, organisational management and training at a senior level with a major retailer.
I am committed to high standards in schools through professional development, challenge and support and regularly attend relevant national conferences and keep abreast of the changing education landscape.
I am very committed to ensuring that all students have the best possible experience whilst at school and I have a reputation for being demanding and having high expectations. I am retired from paid employment which gives me the capacity for my governance work. My daughter works in a school and my eldest granddaughter attends a CBC upper school.
Louise Pearson - co vice chair & SEN Governor
I have had the privilege of supporting Pix Brook Academy from the beginning of its journey in 2019, originally as a parent governor and now as the SEN link governor; which I am very passionate about.
I work for the NHS as an Occupational Therapy and Physiotherapy Technical Instructor. I am based in a Special Needs school in Hertfordshire and work across the whole age range from 2 -19 years. I take a very holistic approach to ensuring a child reaches their full potential in all areas. As I am used to working alongside education, I have a good understanding of the various stages of the development of students in their school life.
I live in Stotfold and both my children attend Pix Brook.
Vanessa Broadbent- staff governor
I am the staff governor member for Pix Brook Academy. I have worked at Pix Brook since it's first year and currently teach in Y6 with responsibility for Reading across the school.
I have 18 years of teaching experience in schools in the UK and abroad. I have taught in schools in Bedford, Huntingdon and London and taken on a variety of roles with responsibilities for Science and English as well as a phase lead for UKS2. I am currently an ECT mentor and have done this for a number of years in previous schools.
My time abroad was spent in international schools in Dubai, Bucharest and Shanghai. All schools were based around the English National Curriculum but had elements of PYP and IPC to better suit the international student body. Working with teachers and students from other countries was hugely beneficial and thoroughly enjoyable.
I have previously been a member of the governing board for Canary Wharf College in London. This school had only been open for 2 years when I joined so the teething issues for a new school are very familiar.
I am passionate about teaching and committed to providing the best education for our students.
Hannah Farnsworth - Safeguarding Governor
I have been on the local governing body at Pix Brook Academy since it opened in 2019, initially as a parent governor, and taking on the safeguarding link role in 2020.
After graduating university with a degree in the History of Medicine, I embarked on a career in corporate finance. I left full-time employment after starting a family, and since my children started school I have taken a keen interest in school life and education first through involvement in PTAs, then the Parent Group (prior to the opening of PBA) and finally joining the local governing body. I also invigilate exams at Etonbury Academy.
A long-standing interest in medicine and women's health enabled me to take up a position within further education in 2017, teaching clinical skills to medical students at the University of Cambridge. This role is part-time which allows me space for regular governor training and CPD, along with running a small craft business and attending the gym.
I live in Stotfold with my husband and our 3 children (two at PBA and one at lower school).
Rev Bill Britt - Co opted Governor
Since January 2015 I have been the Church of England Vicar for the people living in the parishes of Stotfold, Fairfield and Radwell. Locally we are blessed with two ancient church buildings: St Mary's Church in Stotfold and All Saints Church in Radwell.
I have been a governor at Pix Brook Academy since 2019. I'm also a governor at two other schools in Stotfold: St Mary's Academy and the Academy of Central Bedfordshire.
I am passionate about the well-being of students and staff. In 2022 the local church leadership agreed to appoint Revd Graham Clark, who was a schoolteacher for 33 years, as Associate Minister with special responsibility as Chaplain to schools. I feel fortunate to work with a colleague with such a wealth of experience that is available to any local school.
Joanne boniface - co vice chair
I have recently joined Bedfordshire Schools Trust as the Director of Science and I am excited to become part of the governing body at PBA. I believe I will be able to support staff in delivering engaging, high-quality teaching to inspire students to widen their own curiosity and succeed beyond their potential.
I have always been fascinated by the intricate nature of science and my interest led me to studying chemistry at the University of Southampton. During my final year I was part of a team who went into local secondary schools to support A-Level students with their studies, which inspired me to complete a PGCE and go into teaching secondary science. I have now been teaching for over a decade and my passion for the subject has only grown with time.
Throughout my career I have been lucky to develop in both pastoral and department based middle leader roles including Head of Chemistry, Head of Year and Director of Key Stage 4. Having now been a Senior Leader for a number of years I fully appreciate the pressures that Heads of Department, subject leads and school leaders are under, so I hope to be a supportive and encouraging resource for their teams.
Kelly mccrow - co opted governor
I have been a qualified primary school teacher and worked in education for over 20 years. I have been a deputy head, part of several different SLTs and am currently a SENCo. I am passionate that all children have the right to an outstanding education experience.
My first community governor role in 2010 was at Fairfield Park Lower School, this role was then converted to a parent governor, before becoming Chair for a couple of years. Our governors worked together with the Local Authority to ensure school places were available for local children, including building new provisions. As a team we were awarded the NGA Outstanding Governance Award in 2017.
I live in Fairfield and have two daughters, one at a local upper school and one in year 6 at PBA.
Arun thaneja - parent governor
Alistair binns - parent governor
Paul underwood- co opted governor
I have recently retired after more than 30 years' experience in local government administration with four different public authorities. I have held various positions in housing management; sport, leisure and cultural services management; and in communications, partnerships and performance management. I have an academic degree and two professional diplomas. I live in Stotfold.
Throughout my career I have worked closely and collaboratively in many different team environments. I have relevant skills in strategic management and corporate planning; financial and budgetary management; and I have good communication and inter-personal skills. I am open to new ideas and will also offer my own views and experiences where appropriate.
I am passionate about education, I am willing to commit the time required to help enhance and develop the school's Local Governing Body, and to contribute to the continuing growth and success of the school in the local community.
jenny Beach - co opted governor
I have previously been the Vice Chair of Governors within a Lower School in Bedfordshire and am currently the Chair of Governors for a Nursery & Pre-School in Hertfordshire. I am delighted to be supporting Pix Brook Academy as a Co-opted Governor.
I am a Senior HR professional with 16 years experience. I started my career working in the policing sector, before moving into education 5 years ago, in 2018. I provide strategic advice, support and training to School Leaders and Governors on all matters relating to HR. I am an Accredited Safer Recruitment Trainer, as well as a trained Designated Safeguarding Lead and member of the Eastern Region Safeguarding Network.
I have high expectations and am committed to maintaining high standards. I achieve this through continuous professional development, providing support and challenge to the school, as well as keeping informed of external factors impacting on education nationally and in the local area.
I am dedicated to ensure that all our members of the school community achieve their potential and have the best possible experience at Pix Brook.
Clerk- Carolyn choudhry
With an administrative background I made the move from parent governor to clerk around fifteen years ago and have clerked for many school boards, mainly in Bedfordshire.
As clerk at Pix Brook Academy, I work closely with the chair and principal to ensure the local governing body remains focused and runs efficiently. An effective governing board has an impact on driving school improvement and so resulting in the best outcomes for its pupils.
My clerking highlight was being awarded the National Governance Association (NGA) biennial award for outstanding clerk of the year, England and Wales in 2013.
PBA-clerk@bestacademies.org.uk